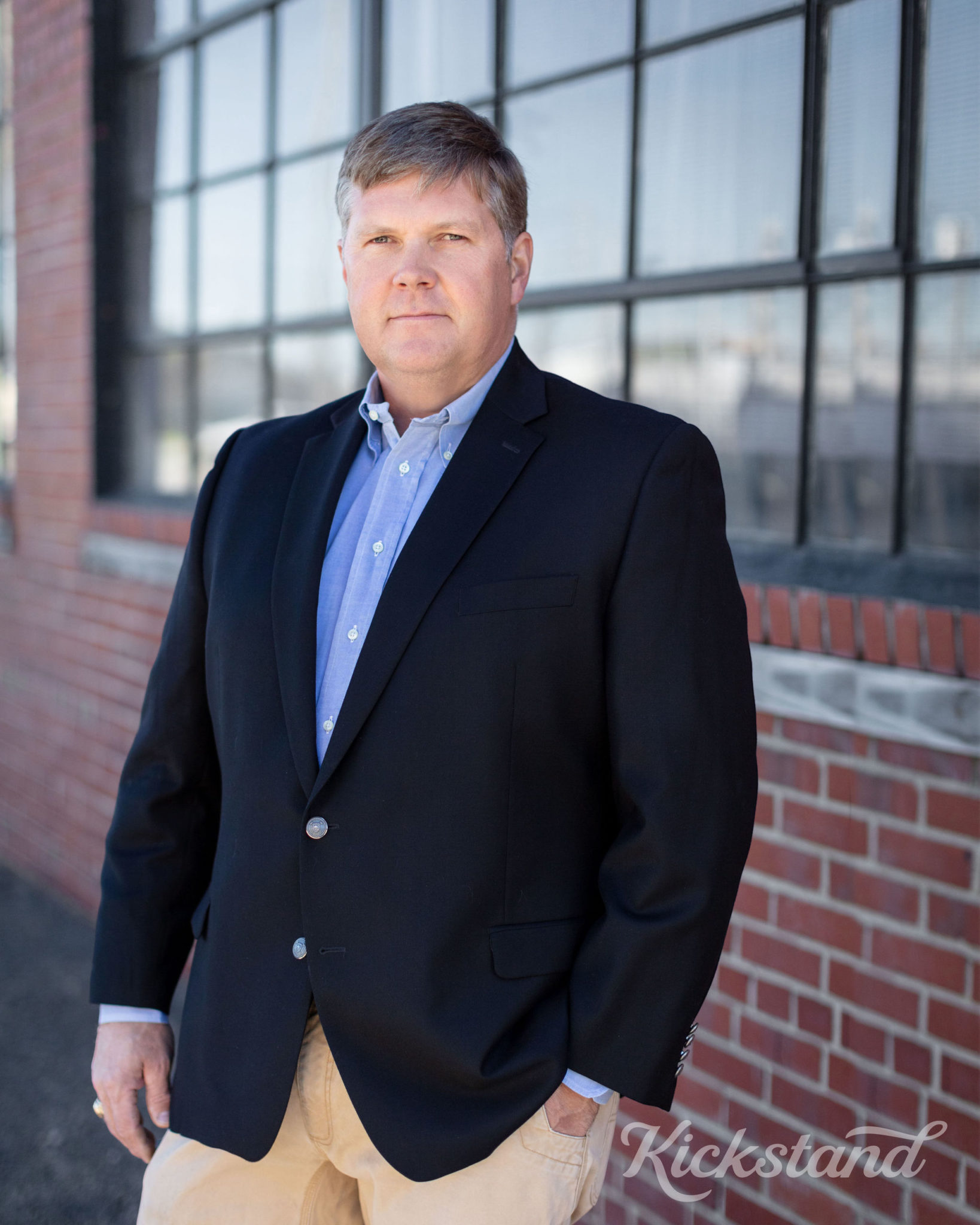 Chris Kirk
Owner
Chris has been involved in some aspect of the construction industry for more than 25 years. Prior to founding Kirk Commercial Construction in 2011, he served as project manager on institutional, office, and retail projects. As a division manager for a large specialty contracting firm in the Columbia area, he oversaw a wide range of projects. He also worked as a project superintendent on warehouse and office projects.
Chris has a Bachelor of Science in Construction Science and Management from Clemson University and has been involved with numerous trade organizations as well as the Central SC Habitat for Humanity and the Congaree Land Trust. He lives with his wife and two sons on a small farm in Hopkins, SC and enjoys spending time in the outdoors.
Stella Alosi
Director - Finance and Administration
Stella brings more than 30 years of construction accounting experience to Kirk Commercial Construction. She specializes in cost-effective tactics and has worked in a wide variety of fields including heavy civil construction, environmental dewatering in NYC and North NJ, international commercial construction, and has served as a National Telecom Tier 1 Contractor.
Stella graduated from Bridgewater Raritan HS West in 2 years and attended Raritan Valley Community College, majoring in Financial Accounting before changing her major and becoming a Certified Paralegal at the National Academy of Paralegal Studies through Cornell University. Stella has an extensive volunteer background. She served as Secretary for NJ State Utility Workers Union 1990-1994, Secretary for AFL-CIO Local 423 Utility Workers Union 1988-1994, Charter Member of Rolling Thunder as Newsletter Editor & Educational Coordinator 1989-1996, State Certified Volunteer Firefighter Sergeantsville 2000-2003, and Raritan Borough Council Candidate 2011-2013. Stella and her husband, John, moved to South Carolina in 2017 seeking the beautiful weather and a more peaceful pace of life. She spends her downtime on her hammock gazing out at beautiful Lake Murray, contemplating her next volunteer mission, planning her next home project, or just admiring the scenery.
Pat Kirk
Director - End User Division
Pat earned a BS in Construction Science and Management with a minor in Business Administration from Clemson University and has since worked exclusively in the construction industry. He was a superintendent for a single and multi-family production builder before obtaining his residential builder's license. Pat has been a partner/builder in a residential building company, an owner/builder of a residential building company, and a manager for a local building supply company. He has also been involved in the Remodelers' Council for the Home Builders Association where he served as a member-at-large as well as Vice Chairman.
Pat is married with three young children and still lives in the Forest Acres area where he grew up. In his free time, he loves spending time with his children as well as hunting and fishing.
Max Hazen
Director - Preconstruction Division
Max grew up with a strong masonry background and worked in his family's business and as a foreman, estimator, and project manager for a specialty contractor. He has a BS in Business Administration: Marketing from Liberty University.
Max lives in his hometown of Winnsboro with his wife, young sons, and dogs, Reno and Lady, where he is a proud member of Christ Central. He enjoys spending time with his family and all things Clemson.
David Wheeler
Director - Tenant upfit Division
David has more than 20 years of experience in residential and commercial construction and enjoys watching all stages of his projects through to completion. He is a licensed contractor and former owner of a construction company that specialized in renovation work. David is a native Georgian but has lived in Columbia for more than 30 years. He graduated from Spring Valley High School in Columbia and graduated from the University of South Carolina with a major in Political Science.
David is married and has two boys. He enjoys the outdoors and watching his boys compete in high school sporting events. Before working in the construction industry, David was in law enforcement and considers his current line of work a much safer career (most of the time).
Kristin Anderson
Office Manager
Kristin has been with Kirk Commercial Construction since 2016, working first as an office assistant and now as Office Manager. Born and raised in Columbia, she attended Ben Lippen School where she was a cheerleader and played soccer. She then went on to the University of South Carolina and studied Hospitality, Recreation & Tourism Management.
In her free time, Kristin enjoys tailgating with USC fans, working out at Orangetheory Fitness, hanging out with friends, traveling, and doing anything water-related.
Billy Mote
Estimator
Billy Mote has 40 years of experience in construction estimating. He is a lifelong Columbian and is married to his wife, Virginia. Together they have three children, Haley, William, and Benjamin, and five beautiful grandchildren. In his spare time, Billy enjoys hunting and cooking. Billy runs a very successful catering business on the side and is often cooking BBQ, oyster roasts, or frying fish, with the help of his sons and son-in-law.
Bert Cotton
Project Manager
Bert has been in the construction business for 46 years and has worked as both a supervisor and project manager. He specializes in interior finishes, including drywall and ceilings with a focus on sound panels.
Bert is married with three children and seven grandchildren. In his free time and on weekends, he enjoys being with his family, but also tries to find time for his love of NASCAR and Gamecock football.
Daniel Lang
Project Manager
Daniel has been with Kirk Commercial Construction since 2012 and manages all aspects of commercial building maintenance, construction maintenance, and building repairs and upkeep. He has 14 years of experience in the construction field and formerly owned a residential construction company.
Daniel attended A.C. Flora High School in Columbia where he played lacrosse. He is an avid Gamecock fan but enjoys all sports and in his spare time, including golfing, hunting, and fishing.
Abner Hazen
Resource Manager
Abner has worked as a valued business partner of Kirk Commercial for 10 years and recently joined the Kirk Commercial team. As Resource Manager, Abner is responsible for much of the work that we self perform, including demolition, concrete, and masonry work, as well as managing Kirk Commercial's fleet of vehicles and equipment.
Abner has been in the construction business for 35 years specializing in residential and commercial masonry. He has served as foreman, project manager and vice-president for a specialty contractor over the years and prides himself in attention to detail and quality of work. He is a member of the SC Masonry Contractors Association where he has served as vice president and president.
Abner is married and has two sons and five grandchildren. He enjoys traveling near and far with his two sons to watch his home state Michigan Wolverines and the Clemson Tigers play football. His favorite pastime is being Pop to his grandchildren.
Drew Robb
Facility Manager
Drew joined Kirk Commercial after retiring from the SCDNR in 2017 and is responsible for making sure that our jobsites have the materials and equipment needed to be efficient. He is also a skilled equipment operator and performs sitework and handles material on our jobsites.
Although he was born in England, Drew grew up in Hampton and Eastover, SC and has always had a love for the outdoors. When he is not working at his day job, he spends his time in the woods and waters of South Carolina and enjoys fishing, hunting, and planting dove fields and food plots. He lives with his wife in the Lower Richland area that he loves.